HVCU is committed to the health and wellbeing of our employees and their families,
both at work and at home.
Awards & Recognition
Plan Sponsor of the Year Award
Workforce Optimas Award - Silver Level of Benefits
Principal's 10 Best Companies for Employee Financial Security
American Heart Association's Workplace Health Achievement Silver
American Heart Association's Go Red for Women Wear Red Day Outstanding Achievement
CEO Cancer Gold Standard Accreditation
HVCU makes sure you have the benefits you deserve in order to help you stay healthy, meet your financial goals, support your family and balance the demands of your work and personal life.
We understand that wellbeing and health is important. HVCU ensures that every employee has the opportunity to take advantage of our benefits, including full and part time employees.
Quality and affordable health insurance is one of the most valuable benefits we provide. Our benefit program offers several plan options to support and protect you and your dependents, wherever you are on your life journey.
Medical & Prescription
Dental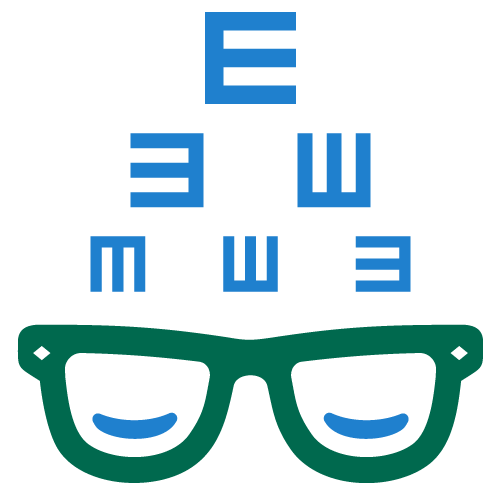 Vision
Flexible Spending Accounts
Company-Paid Coverages
Family Planning
Voluntary Insurance
HVCU offers four medical options with prescription drug coverage; two are high deductible health plans with a company-funded Health Reimbursement Account up to $2,000 per year.
Health Plan premiums as low as $20.00 a month, with low employee premium cost share.
All plans include Telemedicine, with medical & mental health services. Copay as low as $10.00 per visit.
Low Rx premiums with a Home Delivery Service option.
Choose from four dental plans, including adult implant adult and children's orthodontics up to a $2,000 lifetime benefit.
All plans include In and out of network coverage.
Low copay plan including an annual eye exam, allowance for eyeglass frames, lenses or contact lenses.
Plan also includes discounts for Laser Vision Correction.
Flexible Spending Accounts allow employees to pay for eligible out-of-pocket medical, child and/or eldercare expenses with pre-tax dollars. Accounts are funded through bi-weekly payroll deductions for added convenience.
Group Term Life & Accidental Death & Dismemberment Insurance: Includes automatic plan enrollment with benefits up to 2x annual salary, with maximum coverage of $750,000.
Business Travel Accident Insurance: Coverage in the case of an accident while traveling on company business. Maximum coverage $300,000.
Short-Term Disability: In the event you are ill or injured outside of work, you will still be paid. We provide enhanced salary continuation up to 26 weeks of paid leave. Maximum benefit up to 67% of employee weekly wage.
Long-Term Disability: If you are out of work longer than 26 weeks, you may be eligible for a benefit up to 67% of monthly earnings. Maximum monthly benefits apply.
In partnership with Carrot, HVCU provides a Family Planning Benefit with a $45,000 lifetime benefit to be used for eligible expenses. Carrot is a comprehensive family planning benefit that will help support the path to parenthood and includes unlimited access to board-certified reproductive endocrinologists, male urologists, adoption, surrogacy, and emotional support experts. Carrot offers support throughout an entire pregnancy, fertility journey, and includes support for menopause and low-T.
Voluntary supplemental insurance policies including: Accident, Critical Illness and/or Hospital Indemnity are available for purchase through the convenience of payroll deduction, with an added benefit of the employer group rates.
HVCU's Wellness Committee's mission is to enrich employees' well-being and provide opportunities for healthier lifestyle choices, both at work and at home. We provide a variety of diverse activities, programs, and educational resources to support the emotional, financial, physical, nutritional, and social well-being needs and wants of all staff and their families.

HVCU provides a dedicated wellness platform, with mobile access, for all employees to track personal health data, participate in wellness-related activities and challenges, and access over 500 on-demand fitness and nutritional videos. By utilizing the wellness platform, employees can earn up to $1,250 a year in wellness rewards!

Our dedicated Committee also sponsors internal events such as an annual health fair, walking challenges, on-site biometric screening and flu shot clinics, and healthy fruit delivery to all locations, just to name a few. We also sponsor dress down days to benefit local non-profit organizations such as American Heart Association, American Cancer Society, Alzheimer's Association, American Foundation for Suicide Prevention, Premier Cares, and many more.

That's not all! You can relax and dress down in jeans & sneakers every Friday and on the day before a holiday. What better way to start the weekend….
HVCU provides compensation and wellness programs to give our employees financial peace of mind not only for today, but also for the future.
Compensation
Service Awards
Retirement
Continuing Education
Discounts
We offer competitive compensation, including a variable incentive plan for all employees, whether full or part-time.
Build your career with HVCU and be recognized along the way by receiving a service award when you reach a milestone year.
A generous 401(k) Plan with auto enrollment, employer match up to 3% with contributions starting as early as the 1st of the month following date-of hire, and an employer bi-weekly non-elective contribution.
A non-elective 401(k) employer contribution up to 4%, depending on length of service.
A 457(b) Plan which provides another way to save pre-tax dollars for your retirement.
Have questions about how to save for retirement? We have our very own Financial Consultants who are happy to provide professional financial counseling, all free of charge.
In partnership with our 401(k) administrator, 1-1 financial education is available.
Want to obtain a college degree? HVCU supports continuous education through a robust educational assistance program, up to $5,250 per year, and partners with local & national colleges that provide HVCU employees with discounted tuition rates.
Already have a college degree with a student loan? We help eligible employees pay down up to $5,000 of their undergraduate student loan debt.
All employees are eligible for discounted loan rates, fees and services.
We provide free membership to Tickets at Work for discounted event tickets, and we also partner with several local businesses who provide our employees with a corporate discount.
At HVCU, we understand that balancing work and a personal life may be challenging at times. We provide a variety of benefits to support our employees, whether at work or at home.



Up to 4 weeks of Paid Time Off, with no waiting period, is provided to both full and part-time employees upon date of hire.
Up to 11 paid holidays are provided each calendar year.
Up to 8 hours of paid volunteer time per year, to get involved with the community.
HVCU's Events Committee coordinates several fun events for employees to enjoy throughout the year:
- Chilly Willy ice cream truck at all locations

- Annual Winter Gala for employees and a guest

- Halloween costume contest

- Thanksgiving celebration, Worksgiving, each November
- Ugly Sweater Day
HVCU also offers a free Employee Assistance Program (EAP), which is available to all employees and their immediate family members 24 hours a day/7 days a week. Our EAP includes personal & financial counseling, mental health resources, legal & pet services, child & elder care resources, caregiver support and much more.
The information contained in this document is a summary only. HVCU has the right to amend or terminate benefits at any time. In the event of a change or error, Plan Documents and Summary Plan Descriptions take precedence.